Read review posted by mrflowersphotos on March 5, 2017, 1:30 p.m. for Dr. Adriana Leone - Dentist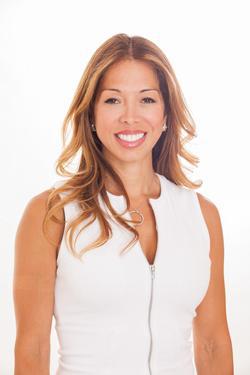 Dr. Adriana Leone DMD - Dentist
5.0 based on 187 reviews
out of
5
stars
212-514-5514 View Phone
30 Wall St. suite 720
New York, NY 10005
Like
Dislike
Review
by
mrflowersphotos
on Stars: 5.0
2017-03-05
Link
I'd have to say before visiting this practice I would avoid the dentist to the best of my ability. My wife made an appointment for me here with Dr. Adriana Leone and now I look forward to routine visits to the dentist whether it's for a simple cleaning, an extraction or 2, some fillings and or some crown work. Yes, I've had it all done in the 3 months I've been a patient there. There's something about the atmosphere there that calms you and brings your anxiety level down, it just doesn't seem like a dental practice. It's called Wall Street Dental Spa just for that reason, it's just a relaxing and calming space with a staff that's super excellent. Dr. Adriana Leone is a true professional and what I've enjoyed and appreciated most about everything I've been there for is the sheer explanation of why certain things should be done, when and knowing the importance. I've been to a few dental practices in the past and as soon as I walked in I feel like they've already shoved a drill in my mouth. I have had several things done since being a patient there and I have to say I've never been in any pain whatsoever. Dr. Leone is so good that after my most recent visit I had no idea that she was finished repairing 2 of my teeth. NO PAIN AT ALL!!
About Front Desk: The front desk staff are some of the most welcoming folks you can encounter. Every one greets you by saying good morning, good afternoon or good evening with super positive attitudes and the friendliest of smiles. My favorite has to be Ms. Pooja Sharma, after conversing with her just once you instantly become a family member. The entire staff is phenomenal..!!
Front desk:
Hygiene rating:
About Hygienist: No matter how young or old you are there are never more valuable lessons at the arts of brushing your teeth and flossing. I've learned so much about flossing that now I actually floss my teeth 2-3 times a day Vs. lying to the hygienist like I've done in the past. I'm actually flossing my teeth as I type this.
I know this doctor: 3 months
Agree
0
Disagree
0
Agree
0
Disagree
0